Chances are you are here because you're looking for more traffic and leads to your website. Whether you own a ServiceMaster, ServPro, Belfor or have your own independent business we can help you achieve better online results. With our SEO (search engine optimization) & digital marketing services you can rest assured you have a partner with the knowledge and expertise to get more water / mold / fire damage and restoration leads for your business.
How We Get You More Water Damage Leads
If you're still on the fence, ask yourself how much just one closed lead is worth to you every month? How about 20 or 30? We provide top quality leads by optimizing in your current and surrounding areas to ensure we capture all and drive all local online leads directly to you. Where does your site rank for "City" + Water Damage? or Water Damage Restoration + "City"? How about Servicemaster/Servpro/Belfor + "City"  If you're nowhere to be found on the first page of google, you're missing out on one of the most lucrative terms in your industry. These are the types of keywords and terms we go after.
Need Proof?
Get your Phones Ringing: Here's a typical month for one of our clients – Over the last year we've averaged anywhere from 60-90+ calls a month for this particular client.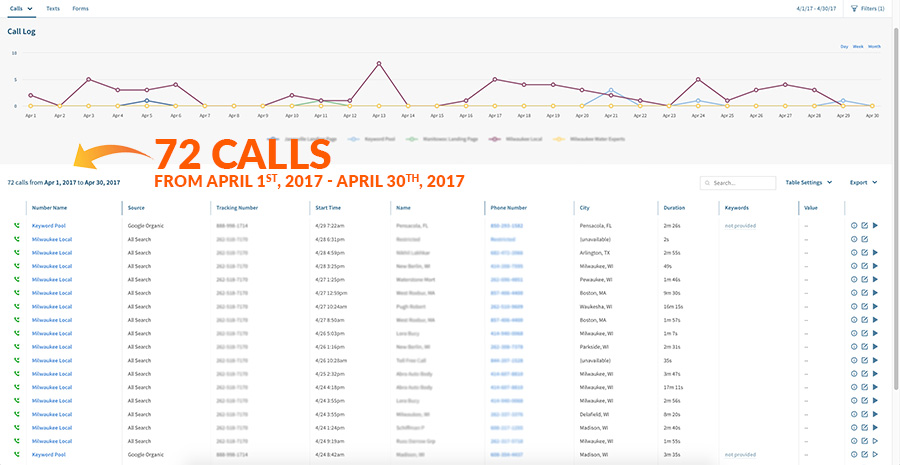 Top Rankings: We're targeting the most searched keywords to drive the most traffic to your site; here's a ranking screenshot of one of our clients single site.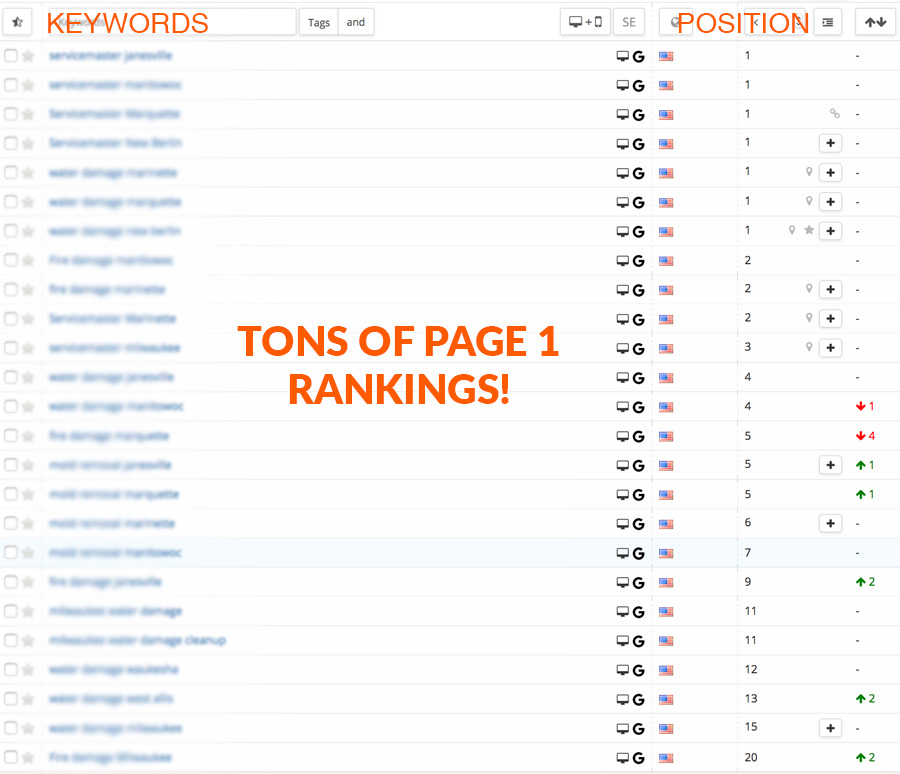 Looking to get similar results? We provide free custom quotes and do a through review of your website's current rankings, on and off-page optimization as well as manual checks before starting each project to make sure we can actually help you. Fill out the form Here or give us a call to get started today.
For the Next 3 Clients to Sign up, We'll include a FREE Responsive Website Redesign! Fill out the form below to get started.